Up and Coming
Faith and Family Night Fellowship Event
Friday, August 25 | 6:40 pm
We're going to try something new this year and participate in the Faith and Family Night at Chase Field.  Join us for some fellowship, as we hang out together and watch the Diamondbacks take on the San Francisco Giants.  Following the game, the Newsboys will perform in concert. Cost is $18 per person. The whole family is encouraged to come.  Contact Pastor Scott to sign up.
Family Movie Night

Saturday, September 9
|
 5 pm 
| Sanctuary
Bring the whole family and join us for our annual Family Movie Night.  We will be watching Disney's Moana on the big screen, and all are welcome. This is a completely free event and includes dinner, snacks, and drinks.  Bring your kids; bring your friends and join us for a night of fun.  Contact Pastor Kyle for more information.
10th Year Anniversary
Sunday, 17 | 12:15pm | Ballmers' Home
We are so excited to be celebrating 10 years as a church this year.  God has blessed us richly through the years, and it's time to celebrate all that He has done.  The party will begin following the Sunday morning worship service and will be hosted by the Ballmers', who live just north of the church campus (maps will be available each Sunday).  Join us as we testify to all that God has done in us, among, and through us for the past 10 years.  Contact Pastor Scott for more information.
Women's Retreat
Friday – Sunday, September 22-24 | Tonto Rim Christian Camp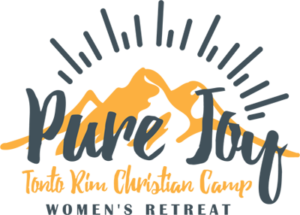 This year's Women's Retreat will be at the at the Tonto Rim Christian Camp, just outside of Payson, AZ. The cost this year is $124 per person.  Mark it on your calendar; start saving now, and let Michelle Ayers know if you are interested in attending.
---
Regularly Scheduled
Intercessory Prayer Team
Every Thursday at 11am | Education Building
Our Intercessory Prayer Team meets every Thursday at 11am in the Education Building. We'd love to have you join us as we gather to pray for our church. Contact Billie Wright if you have any questions.
Wednesdays @ The Way
Every Wednesday at 6pm | Worship Center
Wednesdays @ The Way begins at 6pm and runs to about 7:30pm. We begin in the Worship Center together and after an initial time together in worship, we break out in age appropriate Bible studies. We currently have a Bible study for adults, elementary students, and youth. Nursery is also provided.  Contact Pastor Kyle for more information.
Sunday Senior's Bible Study
Every Sunday at 9:15am | Education Building
The Senior's Bible Study meets every Sunday at 9:15am in the Education Building. If you are interested in participating, contact Jerry McElroy.
Sunday Morning Worship Service
Every Sunday @ 10:30am | Worship Service
Our corporate worship service is at 10:30am every Sunday. Our music is modern with an older hymn sprinkled in here and there. Pastor Scott preaches verse by verse through a particular book of the Bible. Right now, we are in the Gospel of Matthew. We are a very friendly, community church. For a little more information about our services, click here.